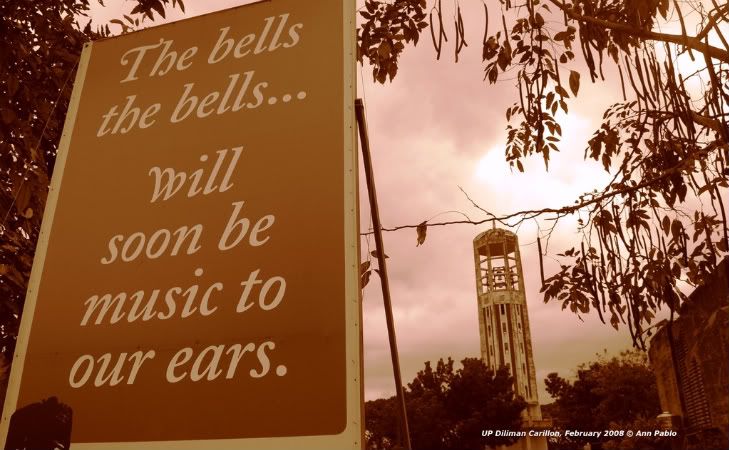 Today marks the 100
th
year of the
University of the Philippines
. As such, allow me to honor my
alma

mater
(please don't ask me for my student number) by posting a photo of one of its beautiful landmarks - the UP Carillon.
I never really got the chance to hear it play like it used to, but they said that these bells were played in the morning to signal the start of the academic day as well as in the late afternoon to end it. They, unfortunately, stopped ringing on the 80's due to lack of funds for its maintenance. Good thing that a lot of people were charitable enough to help in bringing back the legacy of the UP Carillon. Thanks to them and to Josef
Haaxen
, a Belgian national and Dean of Carillon Music at the
Jef
Denyn
Royal Carillon School, we can now hear the bells play again.