Back from Paris. Its been a while since I last posted here. Allow me to kickstart my photoblog again with a photo of a water reflection of the Quezon Memorial.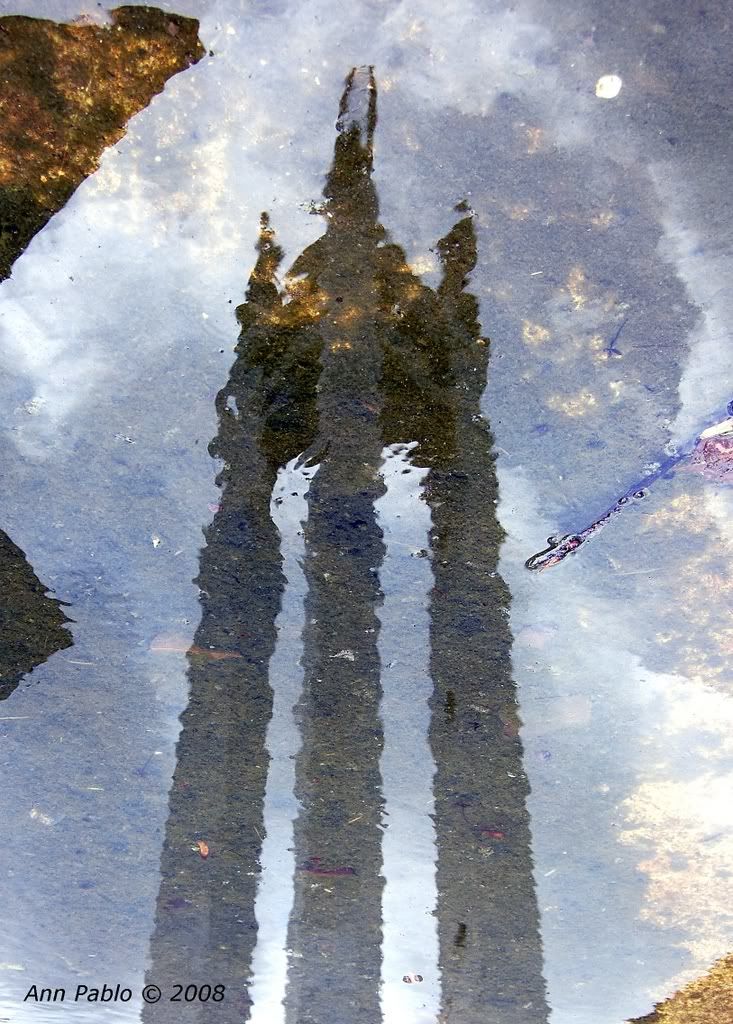 The late President
Sergio Osmeña
created the Quezon Memorial Committee after the second world war. Its first task was to hold a nationwide contest for architects and artists to submit for a design of monument and resting place for Quezon - the first Commonwealth president and Osmena's predecessor. Federico Ilustre won the competition. The monument- 66 metres high- is located right smack in the center of the park. Its height was chosen to represent the age of late president at the time of his death (of tuberculosis while in exile in the US during the World War II). Looking closely, you can see three mourning angels each holding a sampaguita garland, sitting on top of the big pylons with their parallel wings pointing up. The angels stand for Luzon, Visayas and Mindanao - the country's three major group of islands - while the three-sided base was said to represent birth, life, and death. The three angels were made by the Italian sculptor Francesco Ricardo Monti.
Have a good weekend to all. Cheers!