Here's another Quezon Memorial entry. This one is aptly called the "House of Worship". Its one of the bas reliefs that one can see from the outside of the shrine. It was installed in the 1980's, but with the looks of it, needs some overhauling real soon. When I took this photo, there were several men fixing some of the other broken parts of the monument. I hope they don't forget this one, too.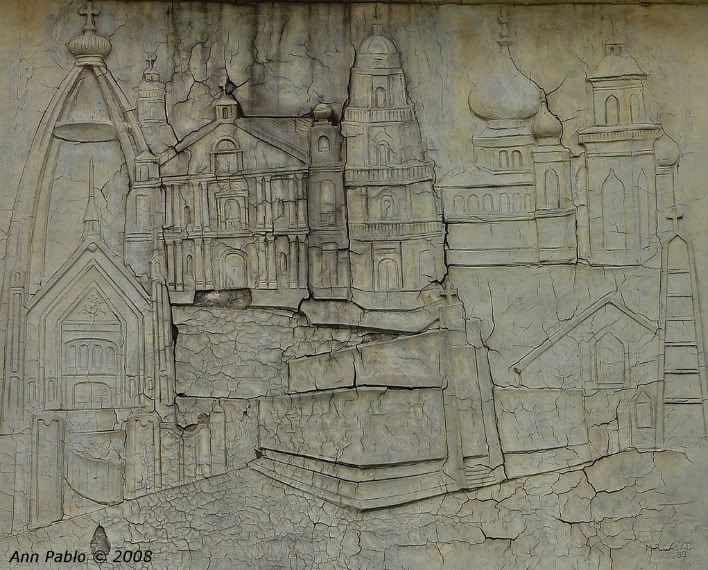 Anyway, I am posting this to show that the city is composed of people with different religions. Although the majority of the population is
Roman Catholic
, the
Protestant, Iglesia ni Cristo, Islamic, Church of Jesus Christ of Latter-Day Saints, Jehovah's Witnesses
faith are well represented here among other religious denominations.
Its a Wednesday and from where I sit, it looks like the rain will not stop. Stay dry :)